Nex Changes & Tweaks
01/13/2022
This week brings a few early changes to Nex!
Please note that with this week's update, the game will be down for a bit longer than usual – approximately 30 minutes – to allow the engine team to carry out some necessary work.
Nex: Changes & Tweaks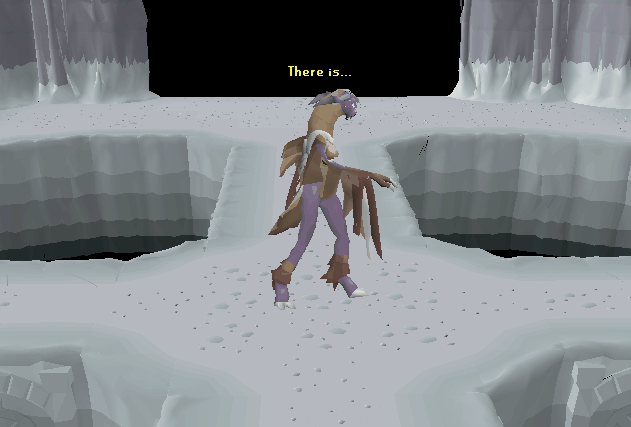 We're blown away by how much you lot are enjoying Nex. It warms our heart to see so many people breaking into the Ancient Prison and beating up the beasties within.
However, as with any new bit of content, we've had to make a few small quality-of-life adjustments. The following will go live with this week's update:
New Changes
Nex's Soul Split healing has been combined into one hitsplat in her final stand.
If there are less than 20 people in an encounter all loot will drop underneath Nex. Any encounter with 20 people or above, loot will drop under the player.
The final phase of Nex has been updated to be a little more consistent with targeting and melee attacks.
The wander range on Ashuelot Reis has been reduced.
Nex's Loot Table has been slightly altered.
Nexling now appears on the 'All Pets' page of the Collection Log.
Nex can now be selected as an activity when setting up Clan events.
The Zaryte Crossbow's effect has been added to the Worn Equipment Set Bonus interface.
The value of Ecumenical Key Shards has increased to prevent them from being deleted when too many items are dropped nearby.
Ancient Spiritual Mages can now drop Dragon Boots.
Spiritual creatures within the Ancient Prison no longer drop Bones (because they don't have any!).
The alchemy value of Blood Essence has been reduced.
Active Blood Essence is no longer alchable.
Fixed an issue where players would not receive loot if they joined an instance at the same moment the boss fight began.
Particularly sharp players will also have spotted a few hotfixes introduced between updates to ensure everything was running smoothly. For your convenience, here's a big ol' list of those:
Previous Changes
Players who have completed the Hard and above Combat Achievements can now have friends join their privately rented Nex instance.

To do so, you and your friend will both need to be added and showing as 'online' in the Friends' List, and you must both be on the same world.
Only the player creating the instance will need to have completed the relevant Combat Achievements.
These privately rented instances are capped at a maximum of 20 players and you are still required to gain Ancient Essence before being able to enter the boss room.

The maximum number of players able to take on Nex at any one time has been reduced from 80 to 60. In addition:

Nex's attacks will now hit more players.
Nex will no longer preserve the order of special attacks between phases.
Nex's 1-attack delay has been removed on Soul Split and now activates immediately during her final phase.

Nex will now 'flip' even if she's in the centre of the room.
The base value of Blood Essence has been decreased while the value of all Torva pieces, the Nihil Horn, completed Zaryte Crossbow) and Zaryte Vambraces has been increased.
The Supply Drop quantity has been decreased in higher-scaled Nex encounters.
Players can now wear either a Gas Mask, Facemask or Slayer Helm to slightly reduce the duration of the *cough* effect as part of Nex's smoke mechanic.
The door of the Ancient Prison will now warn players if they have items remaining to be collected from the Chest.
Other Changes
The south-west corner of the Duel Arena area is now a safe zone on PvP worlds.
After tagging an impling successfully with a Binding spell, you now have a few seconds of grace during which other players cannot attempt to catch 'your' impling.
Added an Account Deletion button on iOS, which can be found in the Useful Links section of the Account Management tab. This button links to the Personal Data Rights page where you can request the permanent removal of your personal data and choose to disable your account.

This will not appear for Game Center-created accounts that have not linked to a RuneScape account.
PvP World Rota
The PvP rota has moved to Period B:
560 - (UK) - PvP World
579 - (US) - High-Risk PvP World
561 - (UK) - Free-to-Play PvP World
580 - (US) - LMS Competitive
World 390 (AUS) for LMS Competitive has been de-activated with this rota.