This week's update brings the long-awaited Costume Room Rework and other updates from Poll #72.
Costume Room Rework
Normally, when asked why we've spent an entire week inside a wardrobe, we'd say "Narnia business!" but this week is the exception, because we've been busy making alterations to the Player Owned House Costume Room!
As voted upon in Poll #72, Ultimate Iron players will be operating on different rules to the rest of you. Let's open up the doors and take a look, shall we?
Main Game
From now on, interfaces across the Costume Room will now show as many sets as they can, sorted alphabetically, without splitting pieces across multiple pages. You'll also notice that you're now able to store incomplete sets, and the interface will helpfully indicate which bits you're missing. You'll also be able to store both platelegs and a plateskirt for each set, although you'll only need one for the set to count as complete.
Oh, and did we mention that you can now store any spare pieces you have?
You'll also notice a brand-new side panel, where you can deposit items with a simple left-click. No more accidentally dropping your shiny new costume on the floor instead of putting it away!
Got more clothes than you know what to do with? No problem, because the new easy access features make searching for specific pieces a breeze.
Lastly, the 'Deposit Mode' toggle allows you to switch between depositing items individually and depositing them as sets, and the 'Deposit All' button lets you dump everything in your Inventory into storage. Wish that worked on our washing!
Ultimate Ironman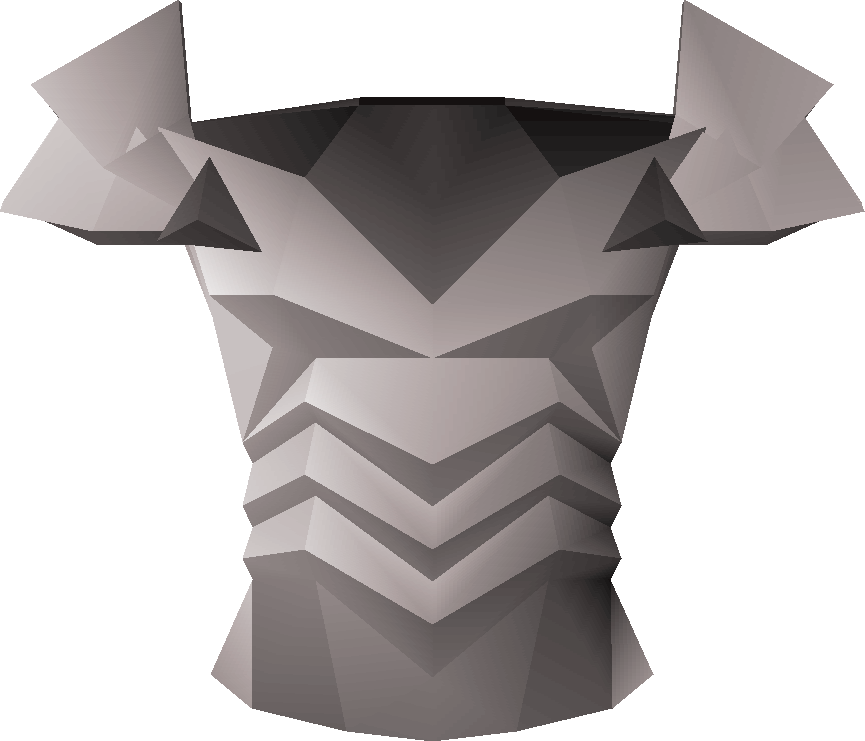 For the vast majority of you, this update will free up some much-needed Bank space. For some of you though, the lack of storage options is all part of the fun, and that's why the following rules will be in effect for Ultimate Iron players:
Ultimate Iron players may not withdraw an incomplete set from anywhere in the Costume Room.

However, they are able to store incomplete sets – but beware, as they'll be inaccessible until the full set is completed!
You will be warned before depositing individual set pieces in order to avoid any unfortunate incidents.

Ultimate Iron players may not store duplicate items in the Costume Room.
Magic Wardrobe Changes
We've also added in some changes to the Magic Wardrobe and Armour Case. From this week onwards, the storage limits for the Magic Wardobe will be as follows:
| Type | Sets |
| --- | --- |
| Oak | 7 Mage Sets |
| Carved Oak | 14 Mage Sets |
| Teak | 21 Mage Sets |
| Carved Teak | 28 Mage Sets |
| Mahogany | 35 Mage Sets |
| Gilded | 42 Mage Sets |
| Marble | Infinite Mage Sets |
And the Armour Case storage limits will now look like this:
| Type | Sets |
| --- | --- |
| Oak | 25 Armour Sets |
| Teak | 50 Armour Sets |
| Mahogany | Infinite Armour Sets |
So, what are you waiting for – get on down to Rimmington or your portal of choice, and start working on that fashionscape collection!
Important Note
This update required us to rewrite major chunks of the Player Owned House code. Converting your legacy data across to the new format has been a demanding task, and there is a chance that errors will have been made. To mitigate this, we've held on to your previous saved game data. If you find that you've lost Costume Room items during this update, right-click the 'Report' button to open the Bug Report form, and let the testers know what's missing and where you've looked for it. They're already keeping an eye out so that we can return any lost items ASAP.
Secondly, you'll notice that there are several items that haven't made it into the Costume Room yet. Again, rewriting the code was a daunting task, and we simply didn't have time to add everything in this week's update. We did, however, manage to include fan-favourite items like Amy's Saw, the Trouble Brewing Banners and blessings.
Further Poll #72 Changes
There are a couple more changes from Poll #72 that we've managed to squeeze in this week. Don't panic – this is by no means all of them, and we'll be seeing to the remaining updates soon.
Blood Fury
The Amulet of Blood Fury has been upgraded, and now has a 20% chance to heal for 30% of melee damage inflicted.
Blisterwood Tree
The Blisterwood Tree's XP rates have been returned to their introductory rate and you'll now receive 76 Woodcutting XP for each log chopped.
Update Delay
This week's update will take a little longer than usual. The game will shut down at 11:30 Game Time, as usual, and will remain offline for around 40 minutes. This is so that we can prepare our contingencies in case of any critical issues with the update. You might remember that back in June we did the same thing for the Death Rework!
Keep an eye on our Twitter, to be alerted when the game re-opens.
Official Merch Store Update

X marks the spot in this week's Merch Store offering, as AngelsScapes launches a new Treasure Trails rang.
Slide the lid up on these Reward Casket pins to reveal a sparkling prize within! Pre-orders end 14th September for both the coloured enamel pin and 199 of a limited-edition 2 pin set containing this and an all gold, metal variant . You'll need to be quick to grab them!
You'll also be able to dig up the limited-edition Gilded Armour pin. There are just 199 of them in existence – are you speedy enough to hunt one down?
In Other News
The PvP World rota is switching over to Period B. On the east of the Atlantic, the hosts are the Standard PvP world (W325, UK), the F2P PvP world (W371, UK) and the Target world (W318, UK). On the west of the Atlantic, the hosts are the Target world (W319, USA) and the High Risk PvP world (W337, USA).
The banker at Ferox Enclave will no longer re-open the Bank interface after closing it.
The special attacks of the Eldritch and Volatile Nightmare Staves will no longer drag you to your opponent if you do not have a spell selected to autocast.
Spirit Trees will now give better explanations as to why you are unable to teleport to certain locations.
Corrected grammar in Phillipa's dialogue.
Barlak the Dorgeshuun Bone Collector will now accept bones directly from your Bank.
The Achievement Gallery will no longer cut off achievements at the bottom of the scroll.
The amount of Carpenter Points awarded for completing Mahogany Homes jobs has been increased by 1 for every tier. Players that completed contracts prior to this update will be given the extra points they would have gained upon login.